VIRTUAL REALITY AT KOEZIO
New experiences for all!
Your leisure park Koezio Cergy launches into virtual reality!
At Koezio Cergy, you already know our adventure course, our escape games and our private karaoke room. From now on, your leisure park will also offer you new experiences in virtual reality. For an original outing with family or friends, our virtual reality experiences are aimed at both beginners and fans of Ubisoft video games. Koezio promises you total immersion in its virtual reality centre in Cergy in the Val d'Oise.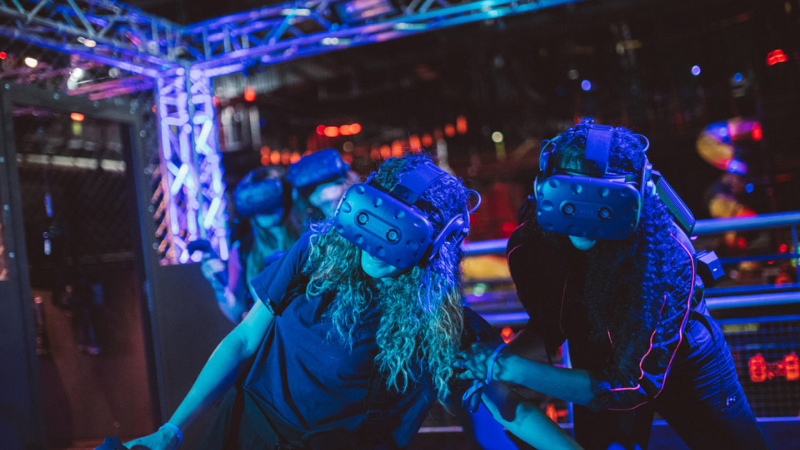 What is virtual reality?
Koezio Cergy invites you to discover virtual reality, a technology that allows players to be immersed in a virtual world in 3 dimensions. Put on your helmet and immerse yourself in a world that you could never imagine in real life! To enhance immersion, some experiences, such as Icecube Protocol, offer 4D effects: feel the cold, the heat, the wind, the vibrations throughout your virtual journey. Our experiences are played in teams, an opportunity to share a unique moment with your family or friends.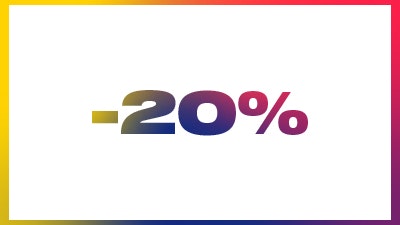 Offer on second experience!
Benefit from a 20% discount on a second experience on the same day! To take advantage of this, contact the park after booking your first experience.
Assassin's Creed and Prince of Persia as if you were there!
Ubisoft is coming to Koezio with 3 new cooperative escape games in virtual reality! Immerse yourself in your favourite video games and enjoy a 360° gaming experience. Choose the universe that will thrill you among the adventures of Assassin's Creed between the ancient Egyptian pyramids, the palace of Medusa in Greece, or the Palace of Time in Prince of Persia.
More information
Icecube Protocol: a cinematic and sensory experience in virtual reality.
Cooperate to win! Gather a team of 2 to 5 players and discover the power of immersion and the sensations of virtual reality! Embark on a unique adventure with your family or friends to save the world from the melting ice! You will have 45 minutes to find the culprit and stop the phenomenon. Get ready to live an adventure in the 4 corners of the globe (and even further)!
More information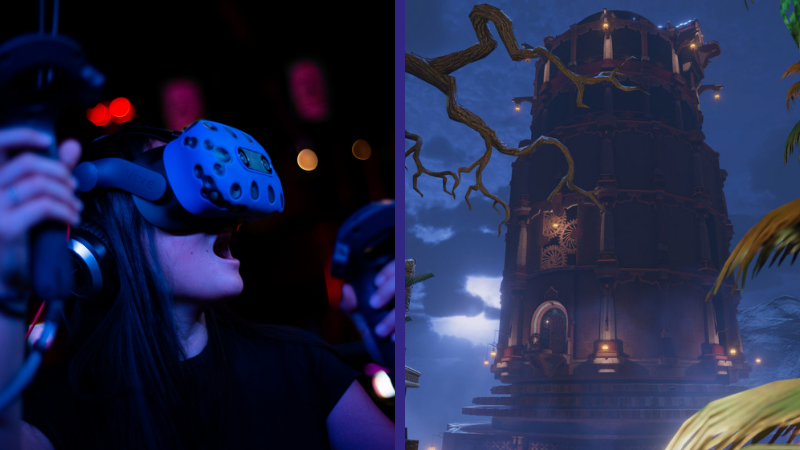 A virtual reality experience for everyone!
Koezio Cergy offers virtual reality adventures for the whole family: the Icecube Protocol mission is an invitation to discover virtual reality for young and old. Are you a gamer and a VR enthusiast? Don't worry, come and discover the worlds of Assassin Creed and Prince of Persia by Ubisoft at Koezio Cergy!
Book now
Any questions? We have the answers!
If you still have questions about virtual reality, you're sure to find the answers in our FAQ. Follow the link below and click on "virtual reality" in the search box to filter the answers.
Foire aux questions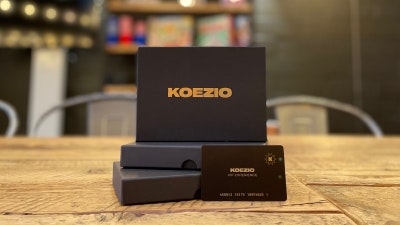 Discover the Koezio gift boxes
All occasions are good to please your loved ones ! Discover our splendid gift boxes and offer one or more experiences to live whenever you want at Koezio !