KARAOKE CLUB
Private karaoke room at Koezio Cergy
Feel like singing ? Come and spend a moment of complicity with your family or friends in the Immersive Karaoke Club at KOEZIO Cergy! A private, premium quality and decorated space, with a VIP service in the room. Discover more than 35,000 titles and live unforgettable moments.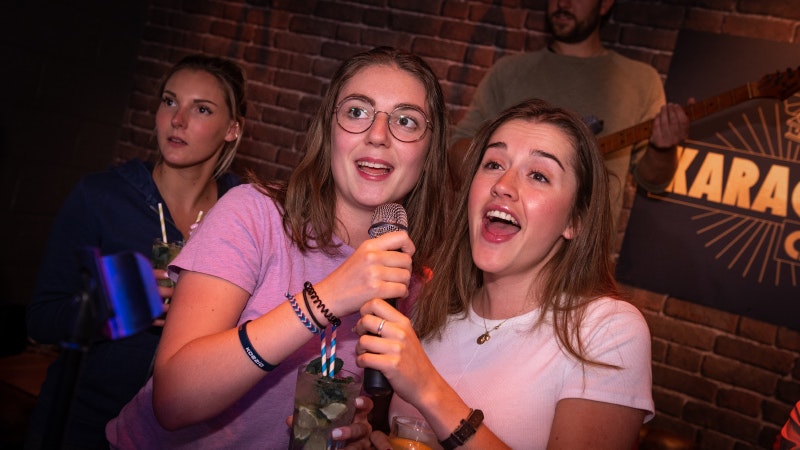 Book a Karaoke Club room
Any reason is good to come and sing and have fun with friends. KOEZIO Cergy welcomes you for all types of events: birthdays, bachelor parties, company events, extra-curricular outings...or simply to sing at the top of your voice! So don't wait any longer and book our private Karaoke Club room, which can be decorated according to your wishes with several themes to choose from.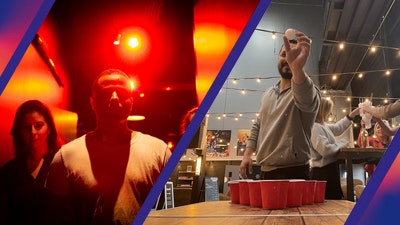 Bachelor and bachelorette parties
For a successful bachelor or bachelorette party, look no further than our special packages, which include a Koezio experience and food and drink deals!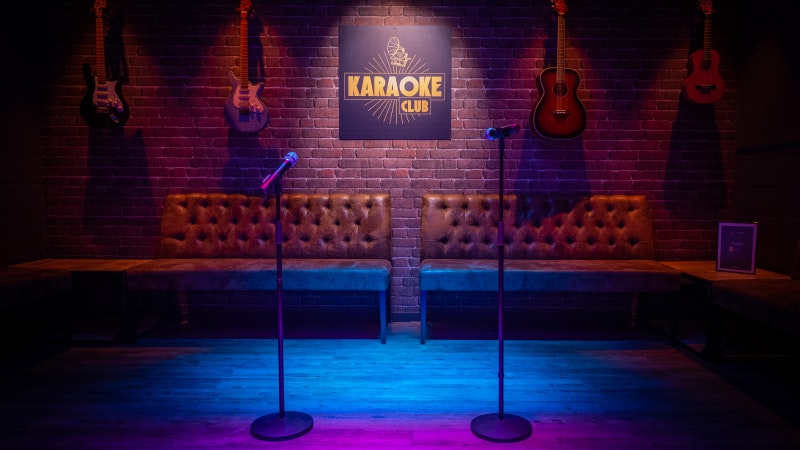 Play as a rock star
Our karaoke room plunges you directly into the world of music, with a decor worthy of a recording studio or inspired by the 1930s. Everything is done to make you want to sing, to vibrate to the rhythm of the music and enjoy an evening with friends or family. Live the experience 100% by playing with our various props, costumes and musical instruments. Guitar, drums, stand-up or wired microphones, speakers and high quality sound systems, outfits... be a rock star and play your best game as an artist. There's nothing better than letting go, having a good time and letting a few laughs break out, for a maximum of memories.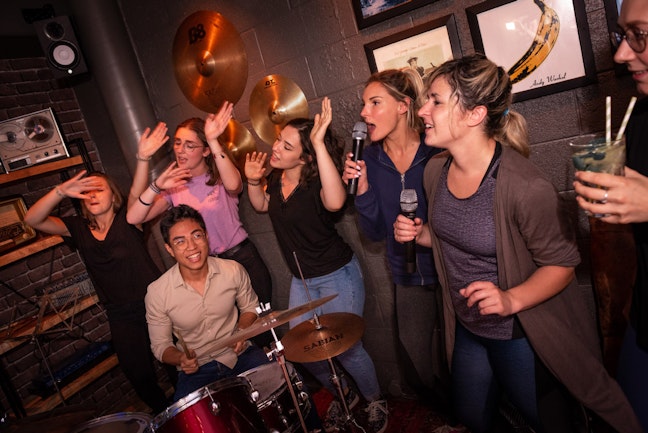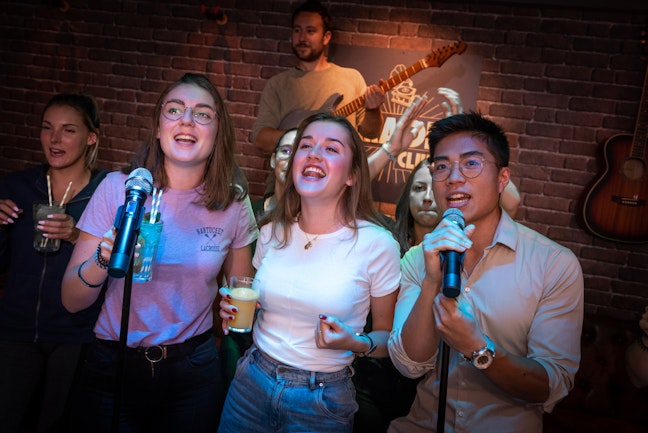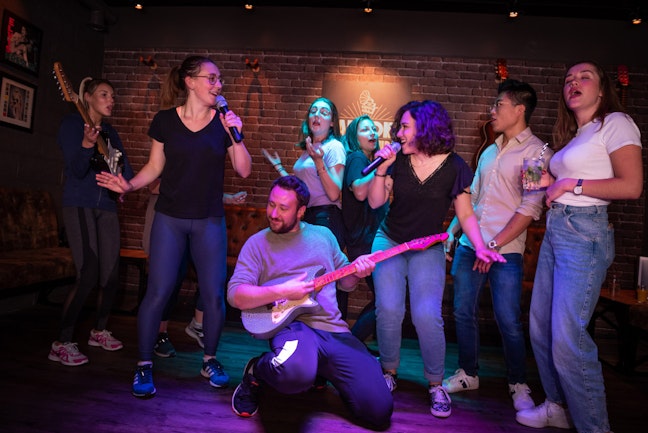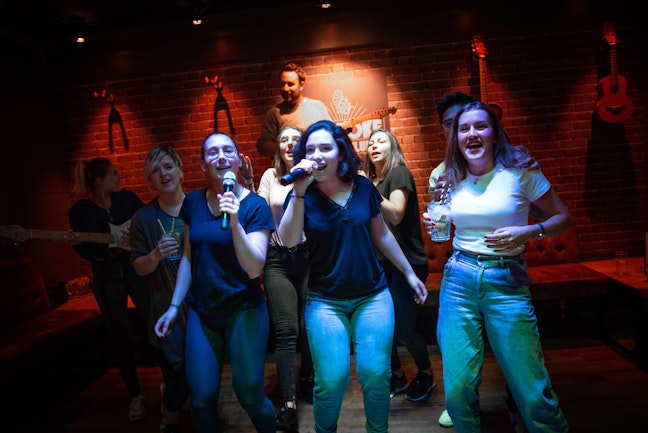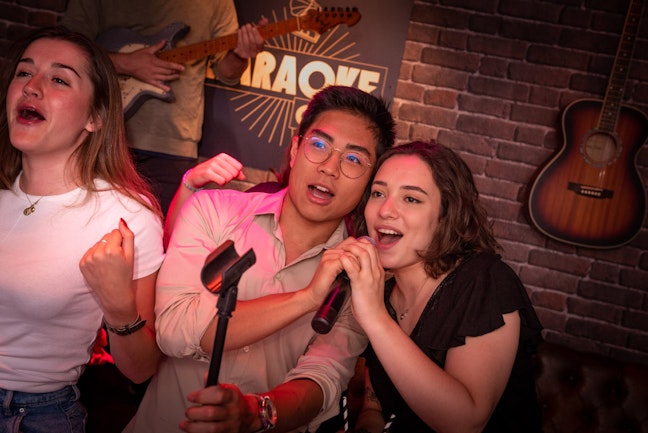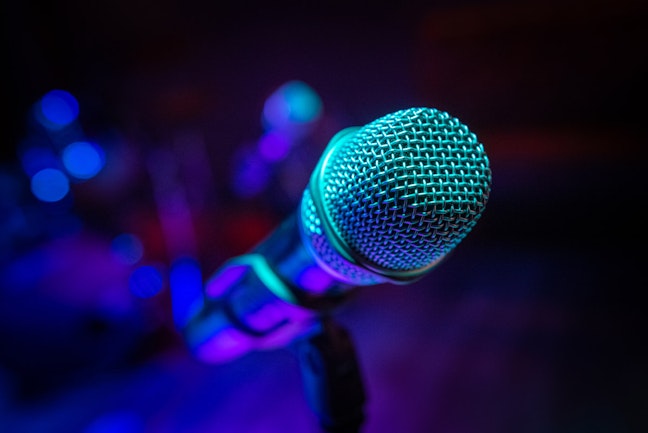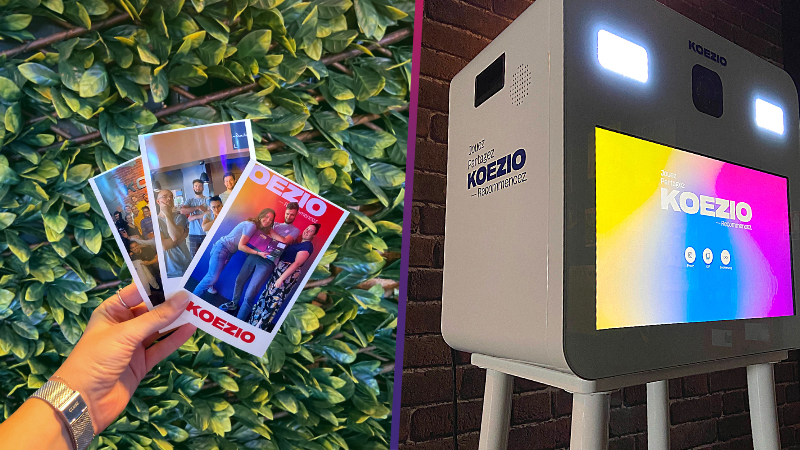 Book your photobooth at Koezio Cergy
Add to your KARAOKE experience the privatisation of a Photobooth! Immortalise this moment and leave with memories of your event at Koezio Cergy. Booking condition: subject to availability.
Contact the park
Enjoy our room service
Take advantage of a fully private karaoke room to create an intimate atmosphere and let your vocal cords express themselves without moderation. Enhance your karaoke session with our VIP catering service. With the help of our touch-screen ordering tablets, you can order your favourite drinks, share an aperitif or enjoy various snacks. Our team will be discreet and will not disturb any chorus.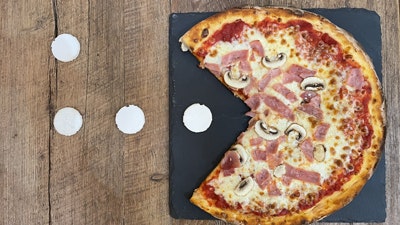 How about a pizza?
Before or after your experience, join your friends or family for fun and food in the Koezio restaurant.