MUSI'QUIZ
The music quiz on a real TV set!
Musi'quiz the very first 100% musical game in a TV set atmosphere!
Does music hold no secrets for you? And you want to compete with your friends and family? You've come to the right place! Musi'Quiz is the first 100% musical quiz in a unique atmosphere: 6 desks, spotlights and a 360° camera to experience the sensations of a real TV set!
Much more than a Blind Test!
Discover 10 challenges including the famous "Blind Test" (anyway), a "Complete the lyrics" (without Nagui) or a bomb mode in which you'll have to be fast! To get to the top of the leaderboard, you can use jokers and win more points or trick your competitors! Musi'quiz at Koezio is 20 musical themes, 3000 questions and 1h15 of gameplay to spend a unique moment! Book your game room now for your team of 4 to 12 players and try to beat new records!
Book now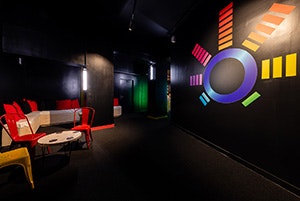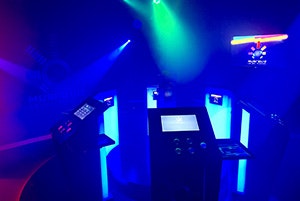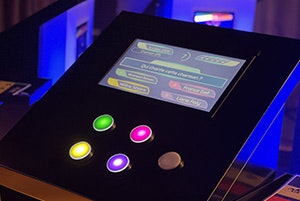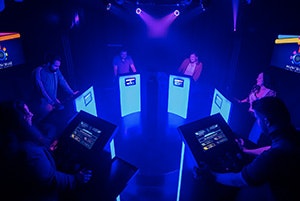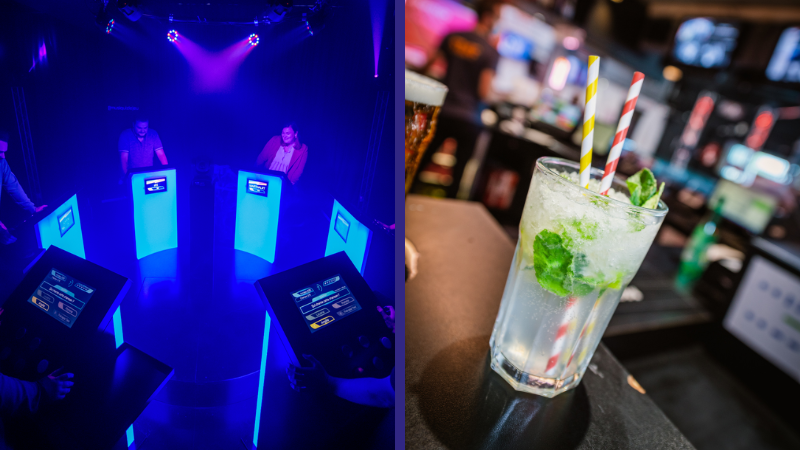 At any time during your game, you can order drinks directly and our teams will serve you in the room. And that's not all, you can also order your tapas, nachos or cheddar or even charcuterie and cheese boards. So you can nibble while showing off your best victory dance!
Book now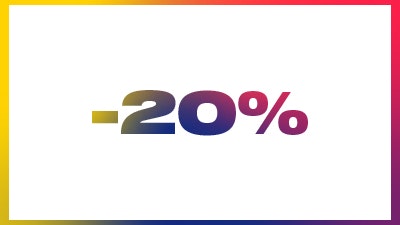 Offer on second experience!
Benefit from a 20% discount on a second experience on the same day! To take advantage of this, contact the park after booking your first experience.