Funtastic Mini-Golf at Koezio Brussels!
An original indoor mini-golf course comes to Brussels
Welcome to the world of indoor mini-golf at Koezio Brussels! In a cozy, relaxed atmosphere, our leisure park reinvents traditional mini-golf to offer you a unique experience, combining entertainment, togetherness, competition and, above all, fun. Forget the paper and pencils and focus on what's important: the game. Whether you're a beginner or an experienced player, our different courses have something for every skill level.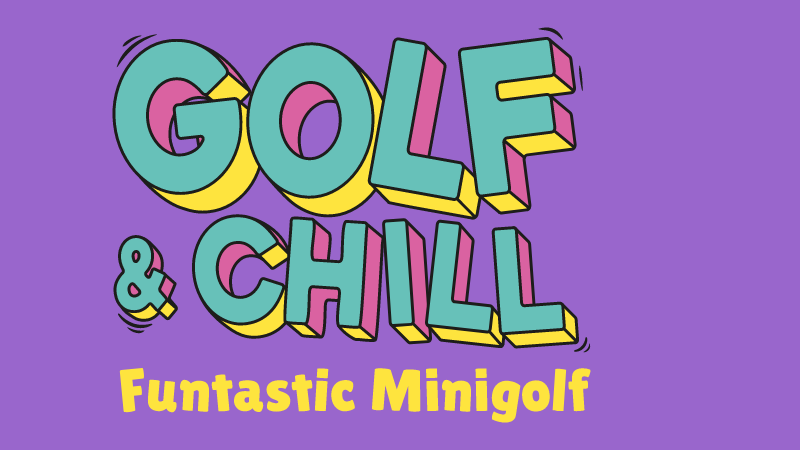 An interactive golf course
Our 9-hole interactive mini-golf course is designed to offer both stimulating challenges and the opportunity to relax with friends, family or colleagues. At Koezio Brussels, we want you to focus on nothing but fun for the 45 minutes of play. So forget your pencils and paper and focus on what's really important: the game. With original and challenging courses, the suspense of the competition will last until your last shot! Assemble your team of 2 to 6 players and get ready for an unforgettable experience.
Book now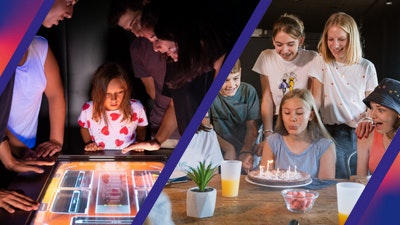 Celebrate a birthday with Koezio!
Discover our special "children's birthday" offers, which include a Koezio experience and party food!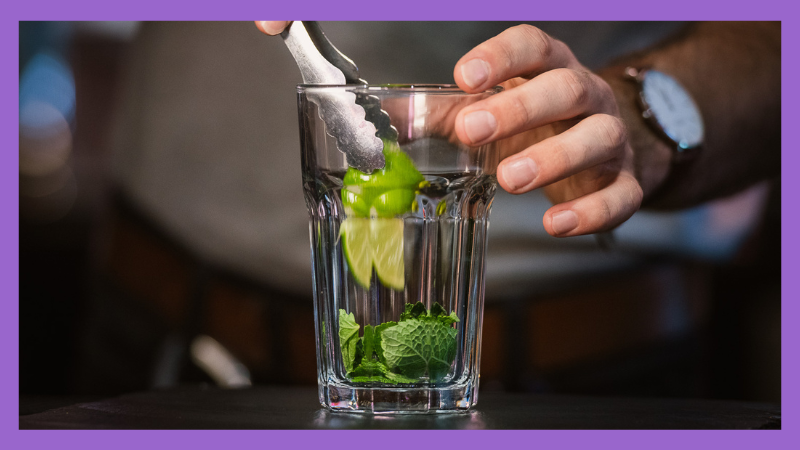 Mini-golf, maxi-fun
Immerse yourself in a game of mini-golf, tackling our entertaining and interactive courses in a relaxed, cozy atmosphere. There's sure to be plenty of competition, but also plenty of time to chill in our relaxation areas on the course. Take the opportunity to order a drink between shots, and enjoy it in complete tranquility without the pressure of a ticking clock. With family, friends or colleagues, get ready for a unique moment in our new Golf & Chill experience.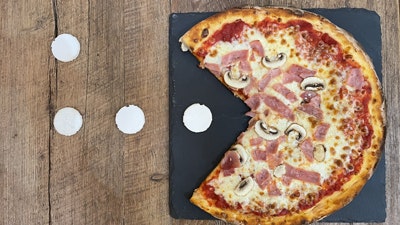 How about a pizza?
Before or after your experience, join your friends or family for fun and food in the Koezio restaurant.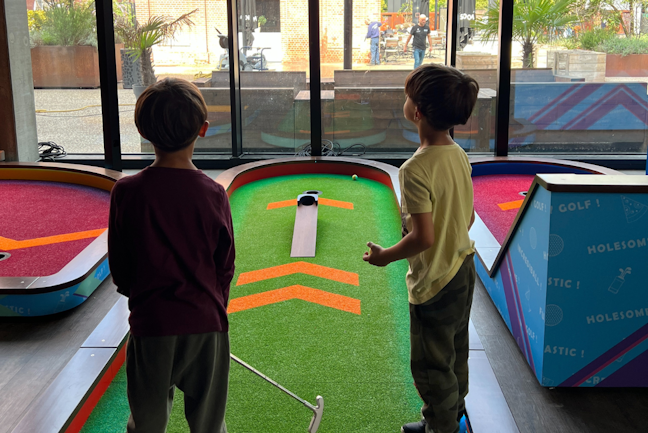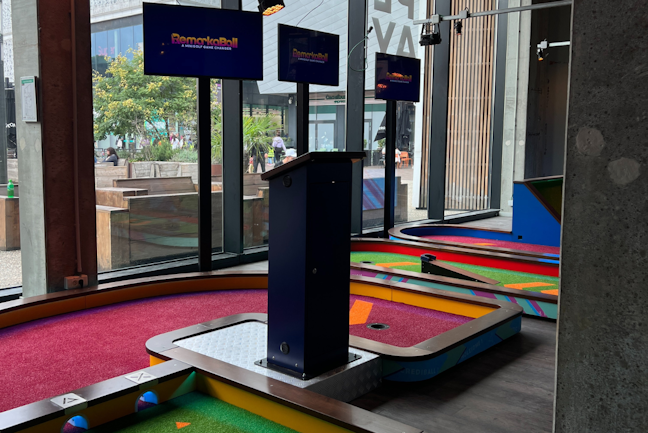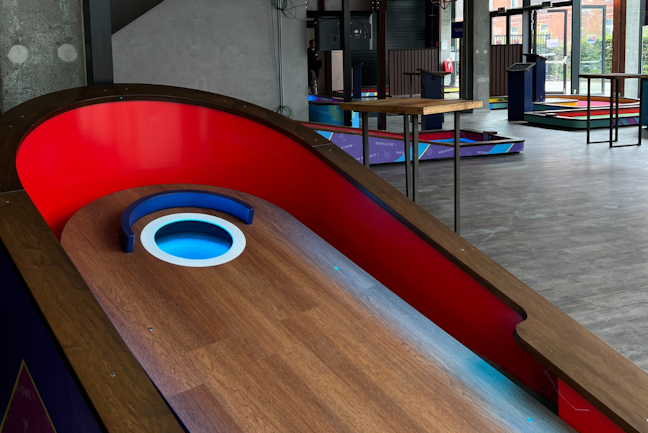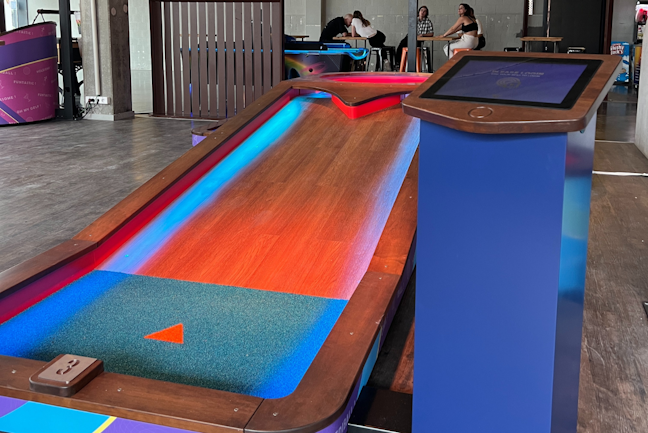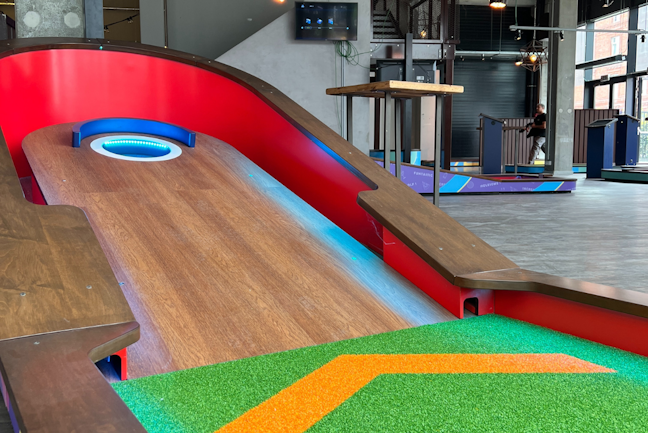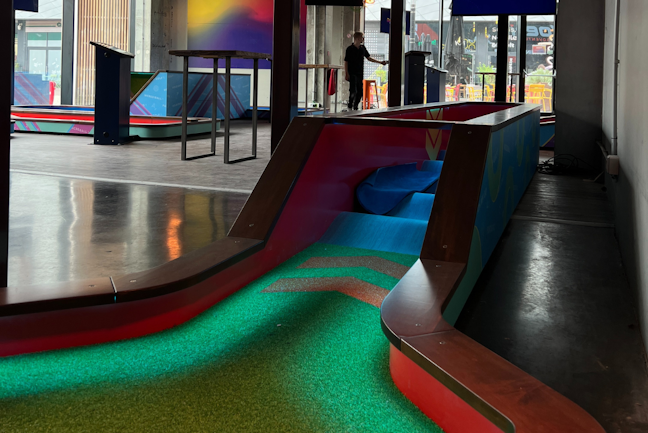 Our golf course is suitable for young and old. At each hole, an explanatory video will help you take the best shots in the fewest possible strokes. Progress from course to course and try to achieve the best possible score to challenge your friends. It takes around 45 minutes to complete the course successfully, but if you go over, don't panic - the aim is to have fun with your team.