ELITE AGENTS MISSION
Join the new promotion of John K's Elite Agents
Your mission: go through the 4 stages of the Elite Agent training course as a team. Together, you will be tested on your physical and intellectual abilities to become the next Elite Agents and join Director John K's center! Speed, aerial course at 12 meters high, reflection, everything will be good to pass the tests. Time is running out, you have 120 minutes to go through the 4 districts and convince us that you are the Elite Agents we are looking for!
Special Kids price on Wednesdays!
Wednesday is kids' day at Koezio. Take advantage of reduced prices on the Elite Agents mission for kids under 17 (excluding school holidays).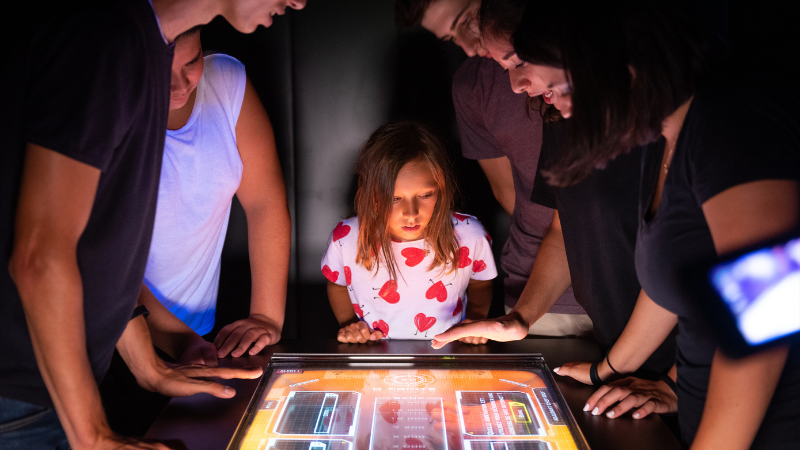 Together you will face the challenges to make your team the A-team of Elite Agents. Action game, puzzle game, indoor aerial course or escape game, your team will face 4 different exercises that will make you live a new experience !
I book my mission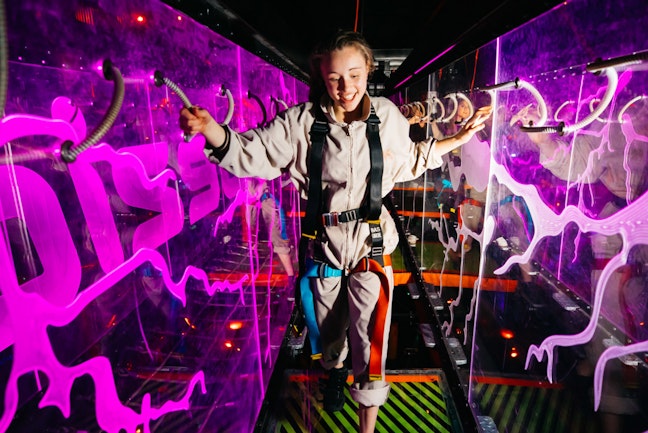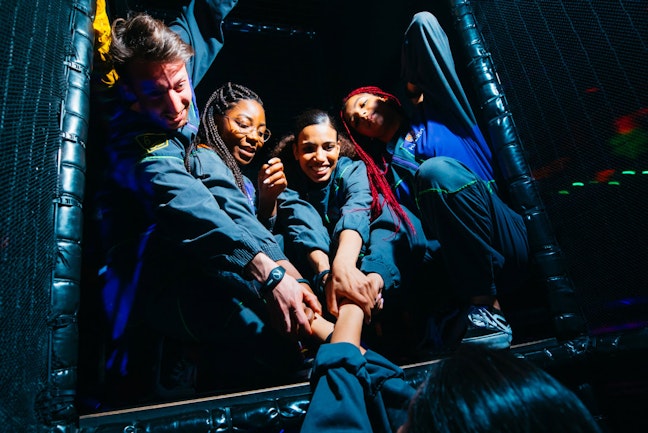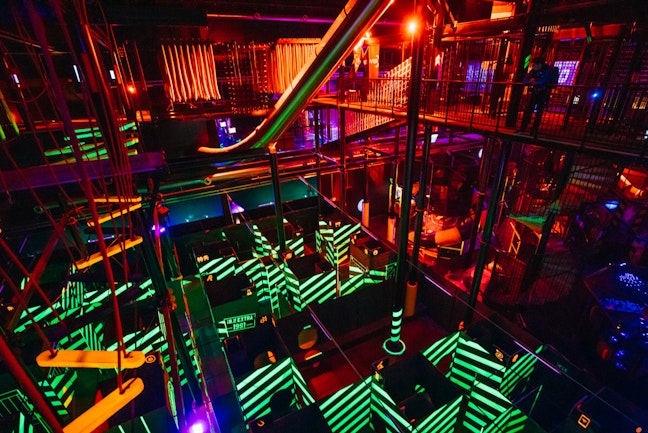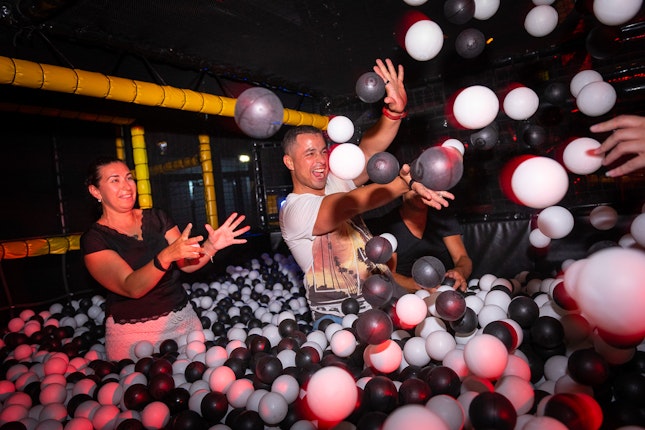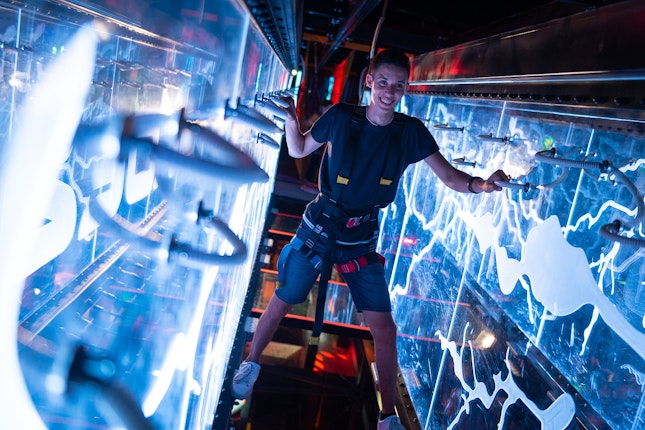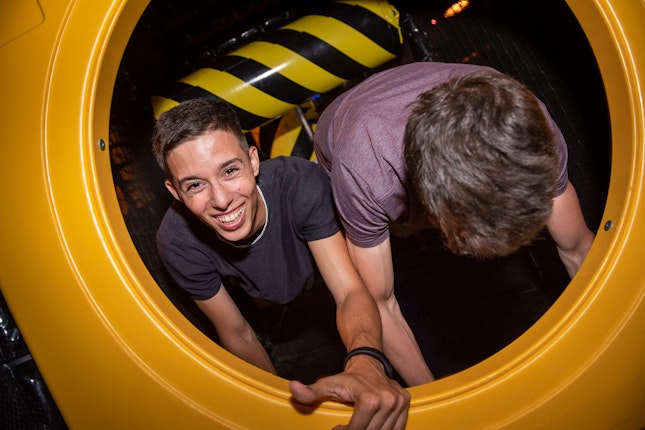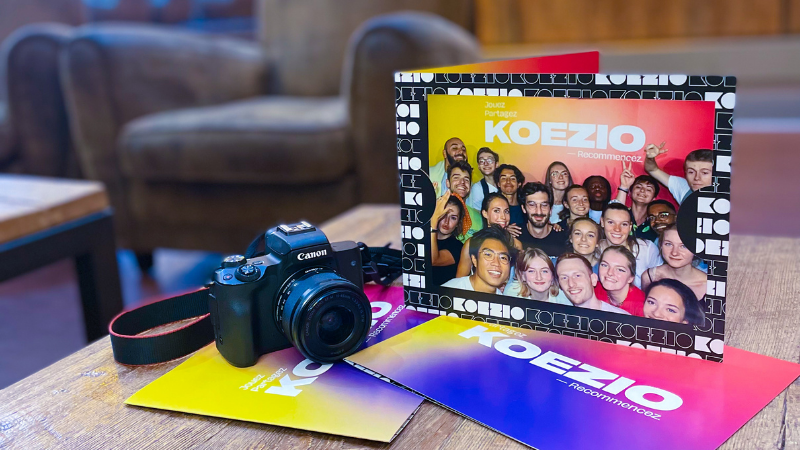 Souvenir photo
Have you successfully completed your mission? Do you want evidence of your victory? Koezio invites you to take away a souvenir photo in a cardboard sleeve! You can look at it later and say "I was there". Product available for a special price when you book online!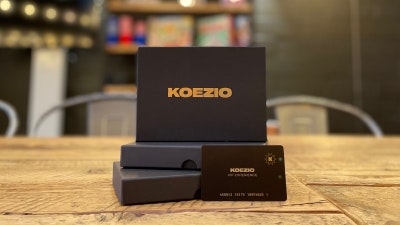 Discover the Koezio gift boxes
All occasions are good to please your loved ones ! Discover our splendid gift boxes and offer one or more experiences to live whenever you want at Koezio !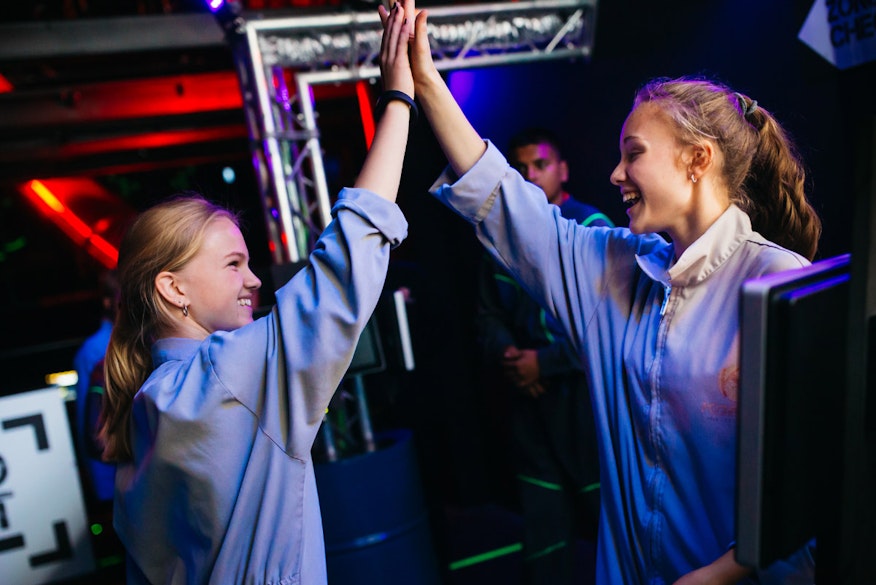 The action game will test you on both your physical reflexes and intellectual abilities. Watch out spoiler alert, combining your strengths and brains might be one of the tricks to unite your talents and pass the test!
The riddle game will undoubtedly unsettle you, you will be questioned on all subjects and maybe where you don't expect it. It's up to you to be quick and memorize ! The indoor aerial course will make you evolve from platform to platform... If you don't need to be great acrobats, this will be an opportunity to surpass yourself and check your adventurous talents. Feel safe and confident with your safety harness. Everyone can follow the course of their choice. The escape game, it is once again surely together that you will be the best ! 5000m2 are open for you. It's time to show your mental ability, speed and face new challenges. So, are you ready to join the Elite Agents ?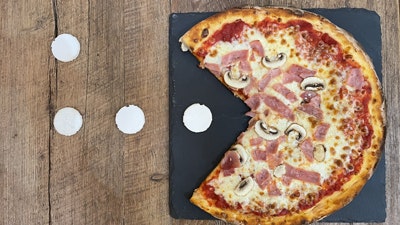 How about a pizza?
Before or after your experience, join your friends or family for fun and food in the Koezio restaurant.