OUT OF CONTROL MISSION
New escape game in Senart at Koezio
Discover a new escape game space in Paris Sénart, revisiting the codes and immersing you in an immersive world. Equipped with a tactile tablet, playing the role of the Game-Master, you will advance in the game, in teams of 2 to 5 players, to accomplish your mission. Your spirit of reflection and deduction as well as your team cohesion will be the keys to success. But this 90-minute session will also require agility and flexibility to solve all the riddles.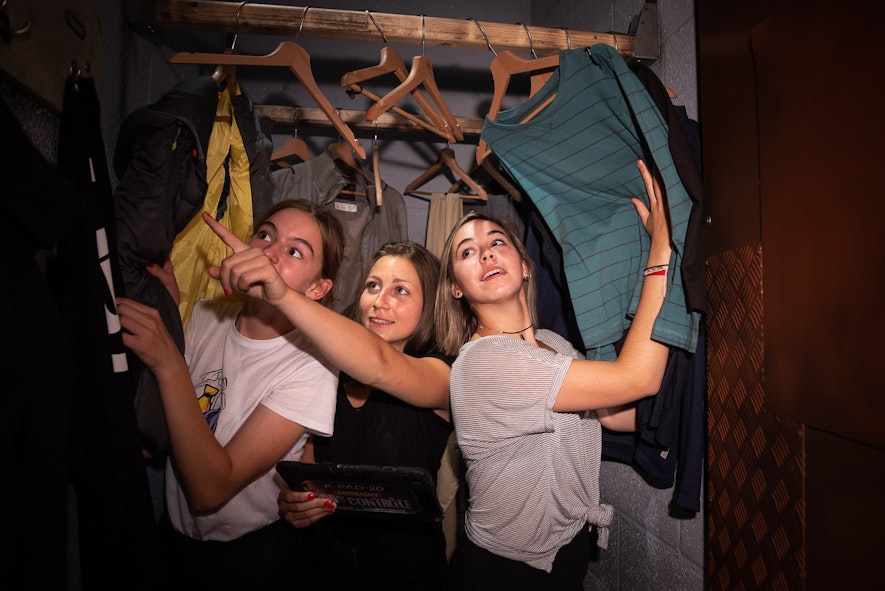 Mission Out of Control, the life-size escape game!
Doctor Ego, John K's number one enemy as a special agent recruiter, remains untraceable! The escape game Out of control is an essential part of the KOEZIO experiences to be discovered with your friends, colleagues or family. Immerse yourself in your new role as a secret agent and start your quest to find Doctor Ego, the enemy of John K., director of the Elite Agents. In a universe out of the ordinary, your team will investigate the mysterious disappearance of Doctor Ego, navigating between trials and traps !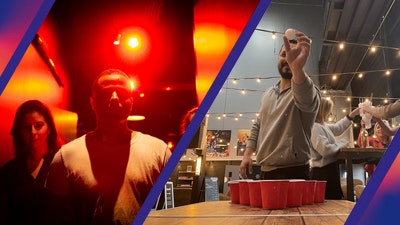 Bachelor and bachelorette parties
For a successful bachelor or bachelorette party, look no further than our special packages, which include a Koezio experience and food and drink deals!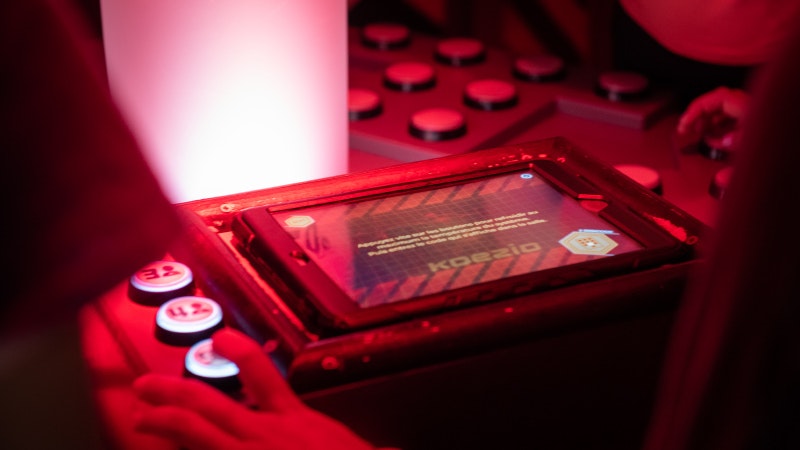 Embark on an unusual experience through a game room designed in every detail. The Out of Control mission is a unique setting, a thrilling scenario and above all, formidable challenges to overcome and solve! 3D screen, special effects, slide, sound and light effects, optical illusions, everything has been imagined to plunge you into a parallel world and make you live an extraordinary adventure with your team.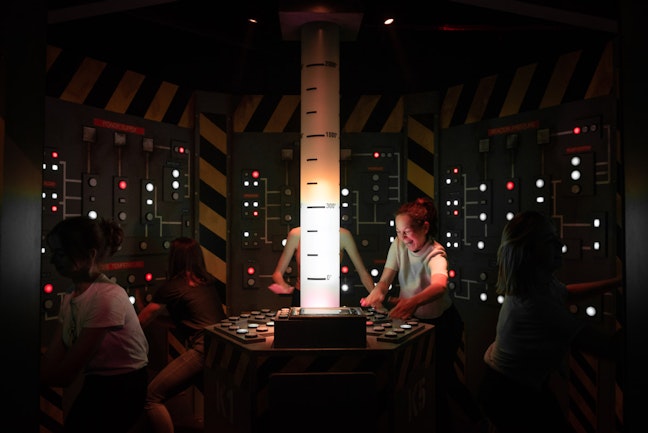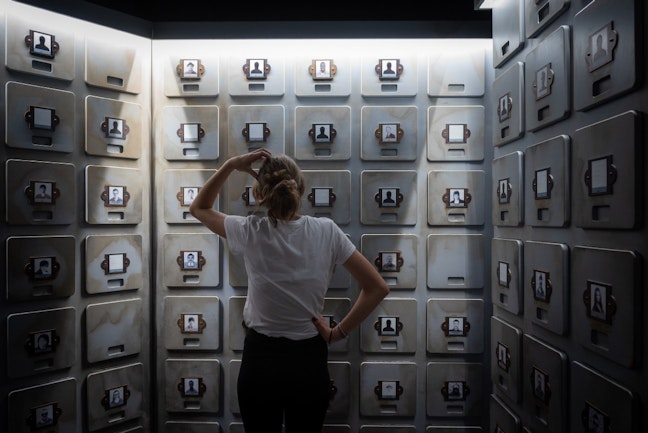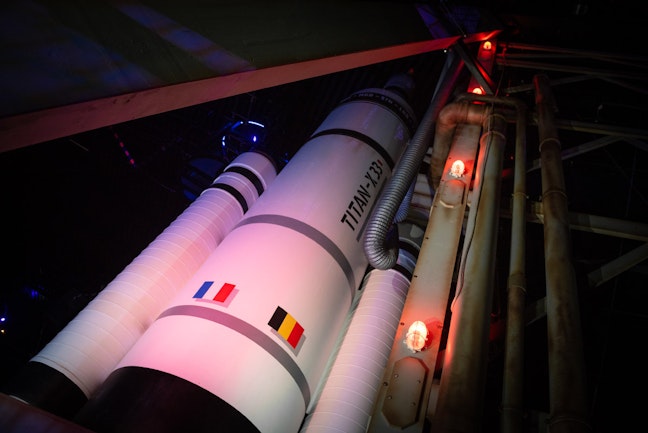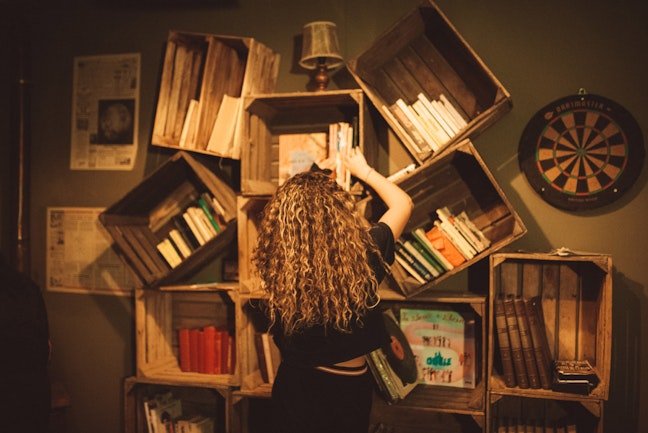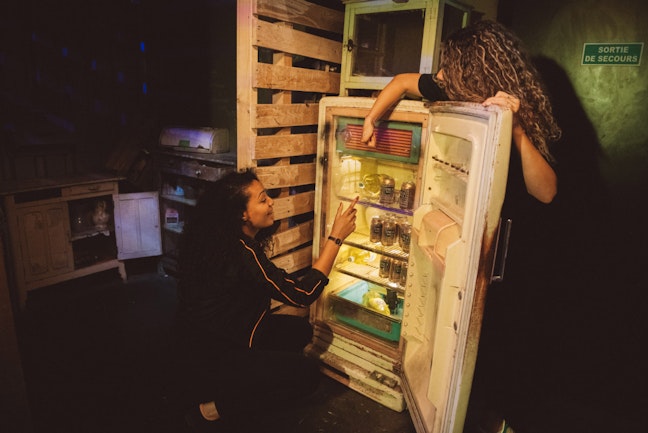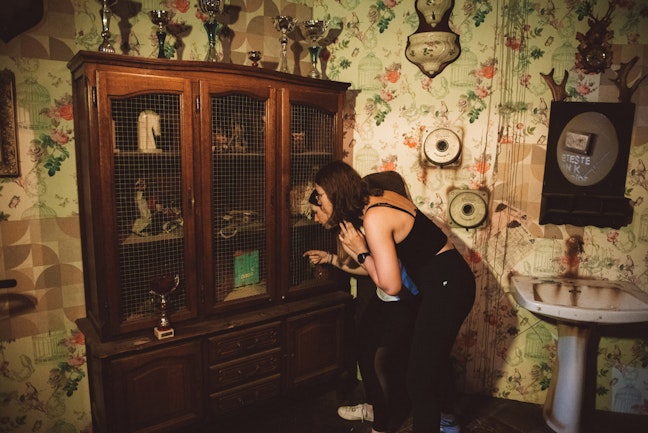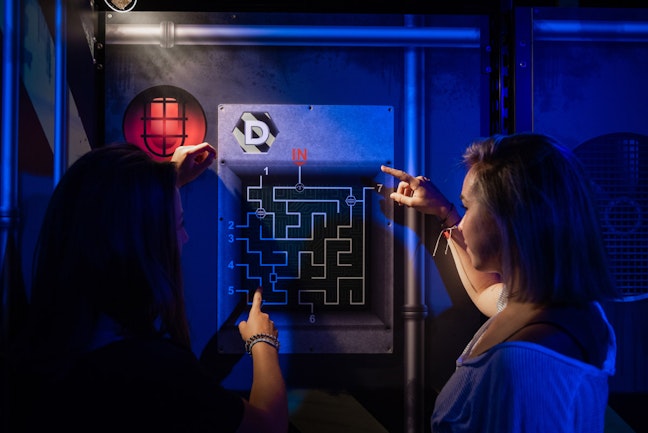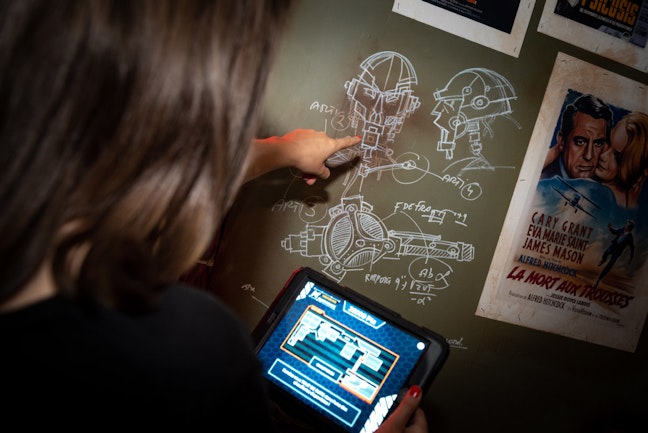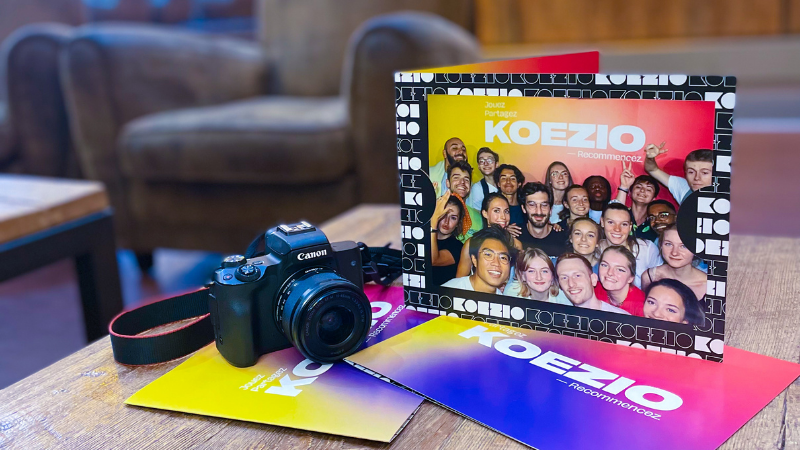 Souvenir photo
Have you successfully completed your mission? Do you want evidence of your victory? Koezio invites you to take away a souvenir photo in a cardboard sleeve! You can look at it later and say "I was there". Product available for a special price when you book online!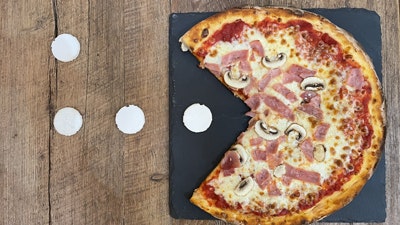 How about a pizza?
Before or after your experience, join your friends or family for fun and food in the Koezio restaurant.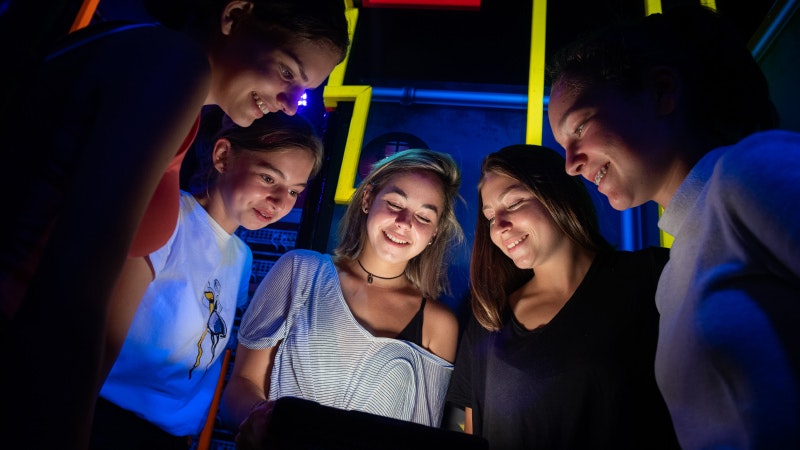 Take on the role of a secret agent and become the actor of your own adventure! To solve the riddles and achieve your goal, you will have to use your memory, your speed, your ability to think, your ingenuity, your agility, but above all, your mutual aid. It is with the help of your cohesion and your team spirit that you will be able to advance in the game and unravel all the mysteries.
Mixing adventure games, riddle selection and unusual puzzles, Dr. Ego will not make your task easy! To complete your mission, you will have to cooperate as a team and evolve hand in hand. Energy and good humor will be the order of the day! So get ready to escape from time and off the beaten track and live an extraordinary experience. The Out of Control mission is above all a unique experience to share together!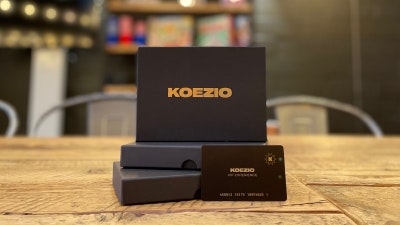 Discover the Koezio gift boxes
All occasions are good to please your loved ones ! Discover our splendid gift boxes and offer one or more experiences to live whenever you want at Koezio !