Enjoy a drink on the terrace near Paris at Koezio Senart
Koezio Senart, more than just an indoor park!
The Koezio Sénart park offers several original immersive experiences, like the Elite Agent adventure course and the XXL escape game, Mission Out of Control. But the fun doesn't stop there. With the arrival of good weather and sunshine, Koezio Sénart reopens the terrace of its restaurant/bar Lucky Folks, with its warm and cosy atmosphere. The ideal place to share a drink with family, friends or colleagues on the terrace.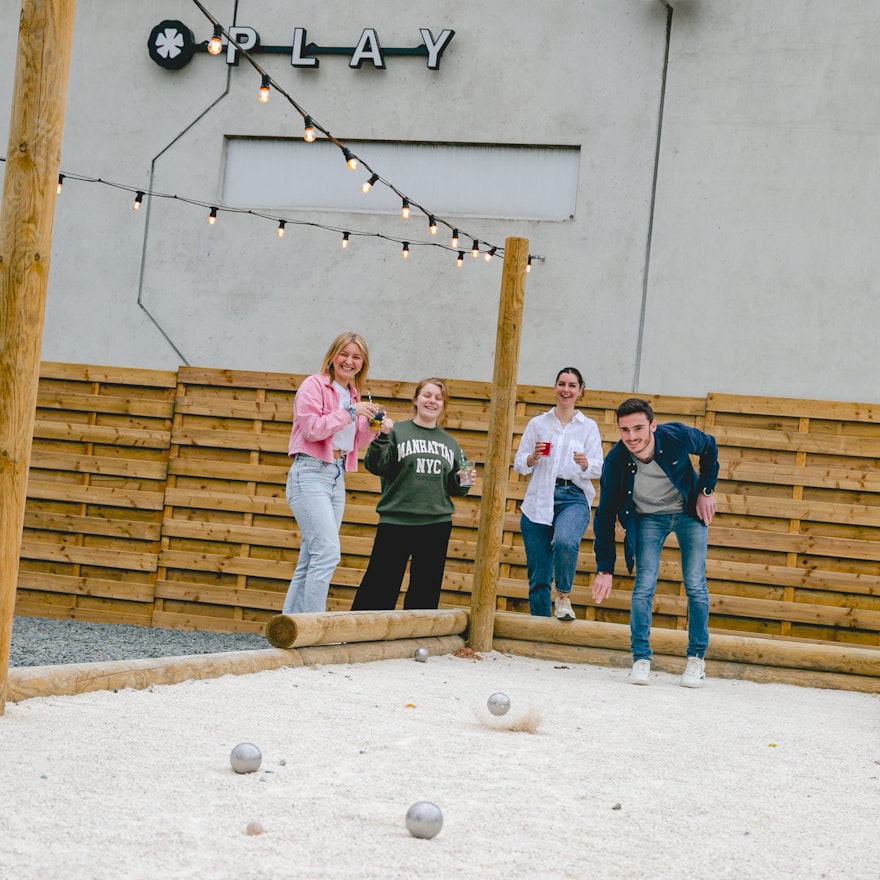 A fun terrace to enjoy your summer evenings
Koezio is above all an activity and leisure park where its mission is to make you experience a unique moment. That's why the Koezio Sénart park also has 2 large petanque courts, to the delight of all bowls fans. Other activities are available on site: board games, darts, shuffleboard, etc. Not forgetting the many events organised regularly in the park (blind tests, tournaments, DJ nights, etc.). So grab your friends or colleagues and head for your Koezio terrace.
Our events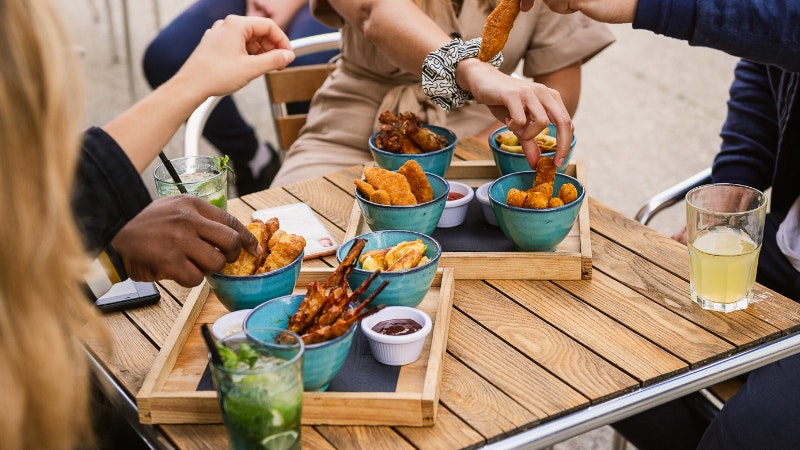 Fun gives you an appetite!
Take a gourmet break and enjoy our bar/restaurant Lucky Folks, with its funfair atmosphere and varied menu. Cocktails, beers, burgers, aperitif platters, salads... there's something for everyone. Whether you're celebrating a family event (birthday), sharing a moment with friends (EVC, aperitif) or an afterwork session with colleagues, Lucky Folks is the place for all occasions. You can also take advantage of our Happy Hours offers during the week!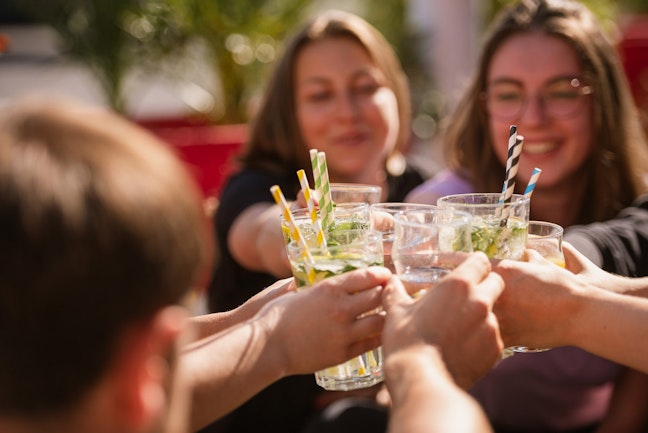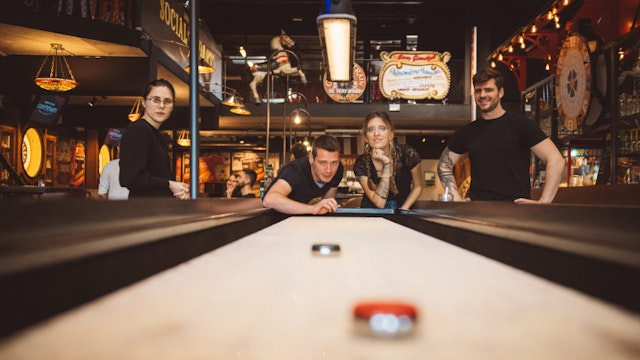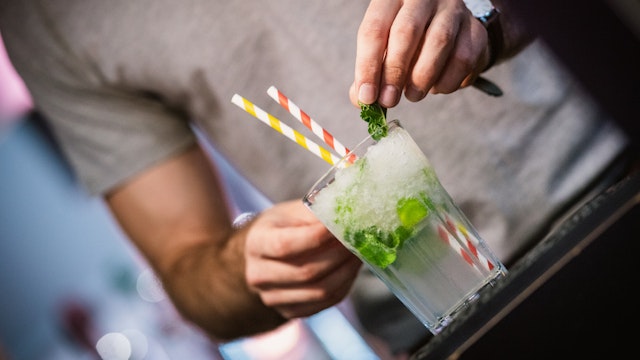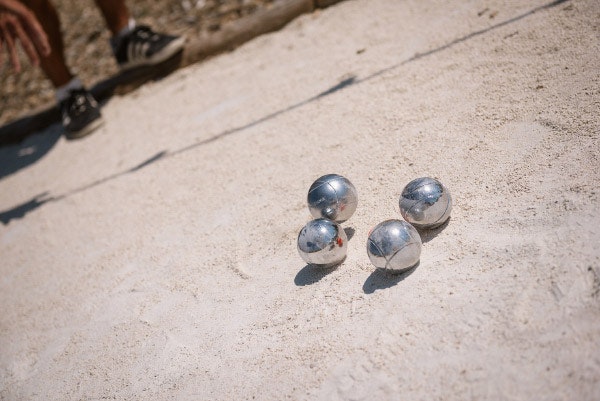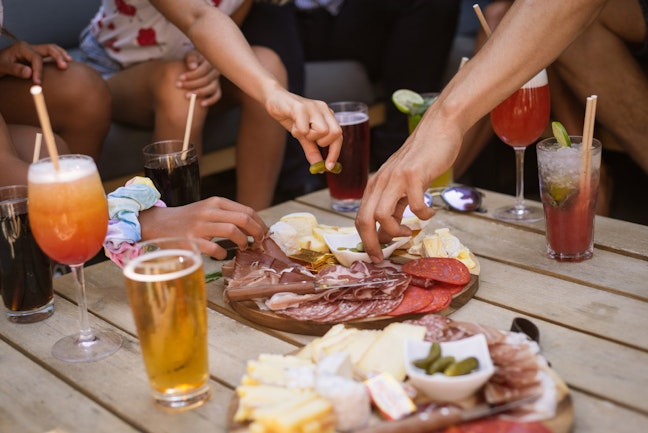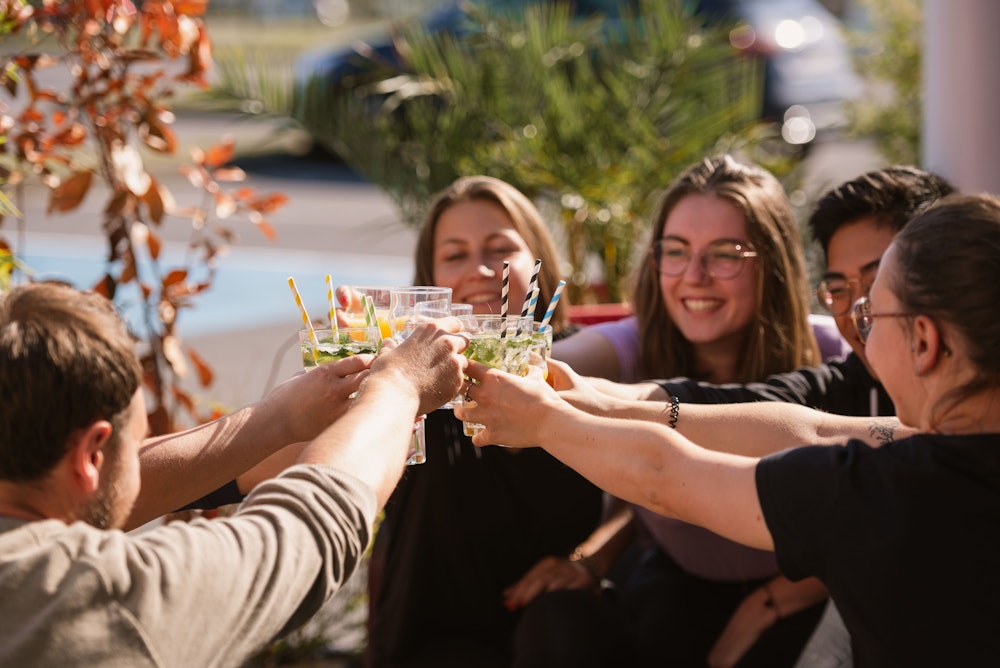 Afterwork at Koezio
Discover at Koezio an original bar for your afterwork. On the programme: terrace, pétanque, beer pong, darts, adventure course, karaoke, etc.