KARAOKE CLUB
Private karaoke room at Koezio Lyon
Feel like singing ? Come and spend a moment of complicity with your family or friends in the Immersive Karaoke Club at KOEZIO Lyon ! A private, premium quality and decorated space, with a VIP service in the room. Discover more than 35,000 titles and live unforgettable moments.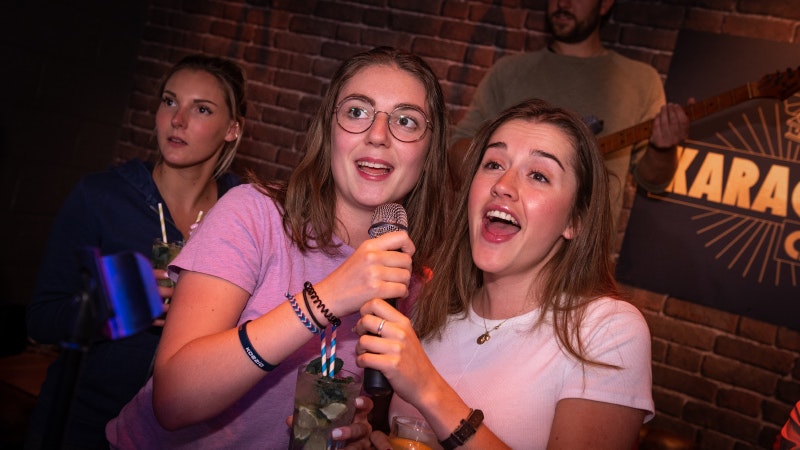 Book a karaoke club room
You like to sing and have fun with friends? Our private karaoke club is the ideal place. So don't wait any longer and book a session for a memorable evening, in a crazy atmosphere. KOEZIO welcomes you for all types of events: birthdays, bachelor parties, corporate events, extra-curricular activities...or simply to sing at the top of your lungs!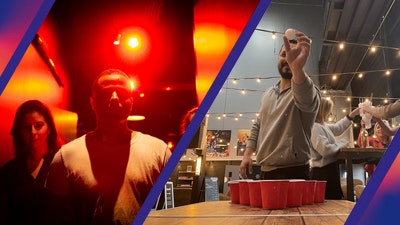 Bachelor and bachelorette parties
For a successful bachelor or bachelorette party, look no further than our special packages, which include a Koezio experience and food and drink deals!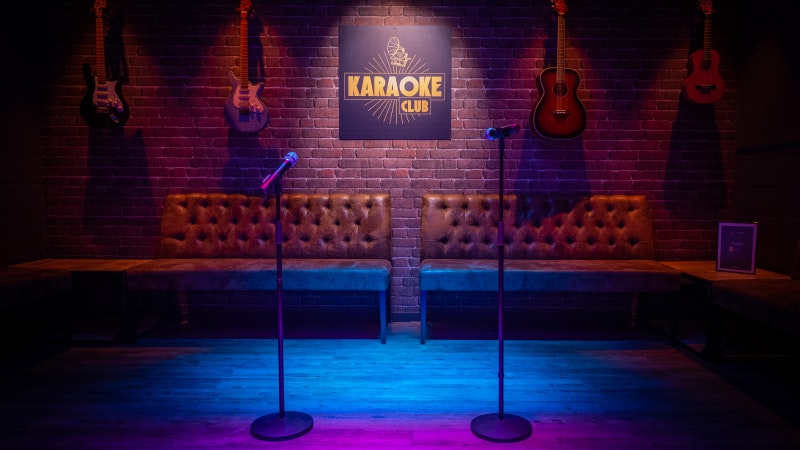 In the skin of a rock star
In a decor worthy of a recording studio, in the spirit of the 1930s, our karaoke room plunges you completely into the musical world. Our private box will make you want to sing, dance and party with friends or family. Live the experience to the full and play with the various costumes and musical instruments at your disposal. Stand or line microphones, high quality speakers, drums, guitar, piano, and accessories... a wide choice is offered to you to dream yourself into a rock star and live the life of an artist. There's nothing better than letting go and having a few laughs, for a maximum of memories.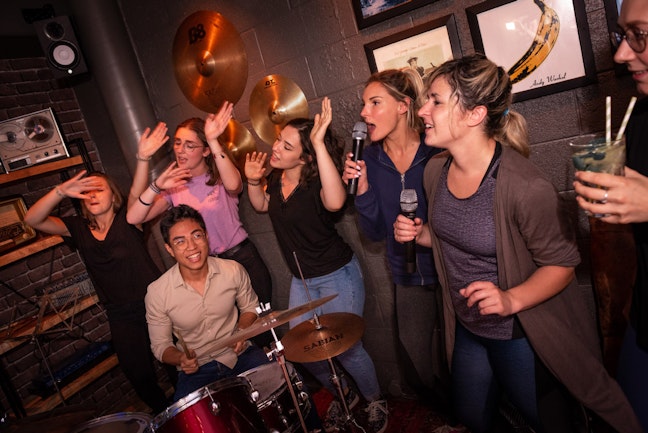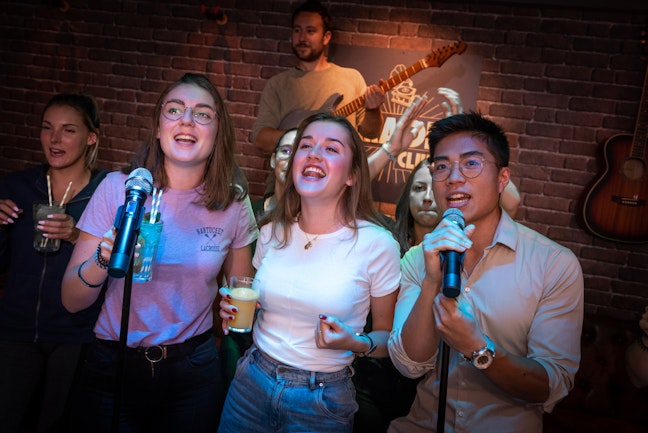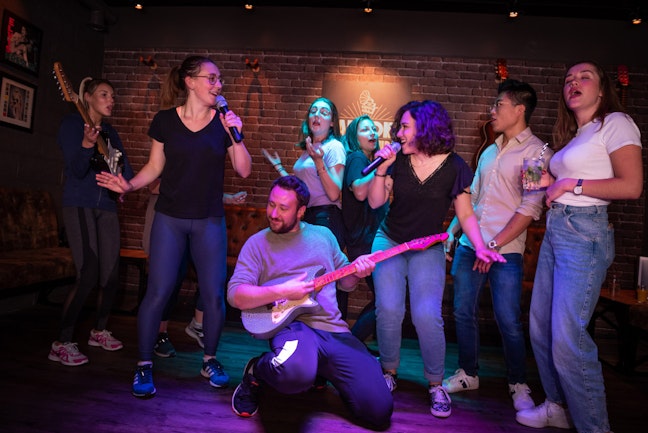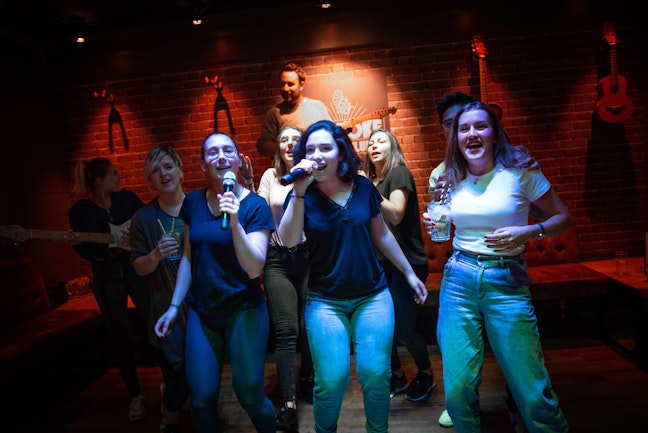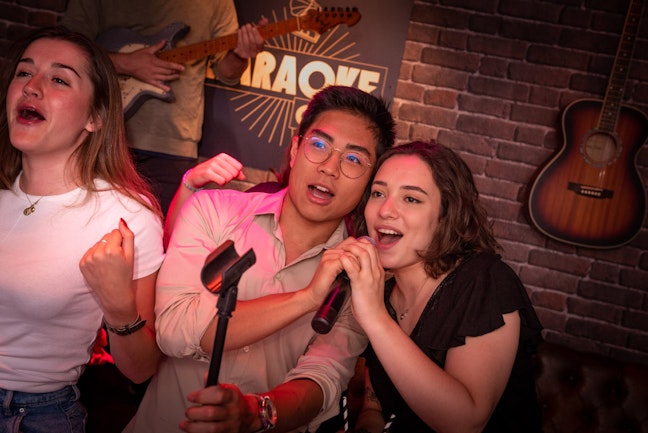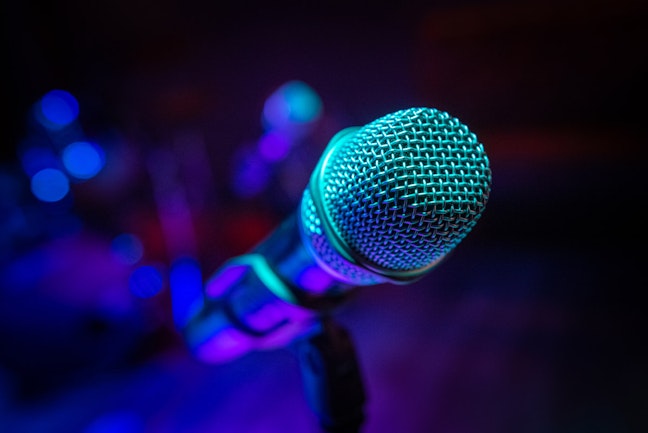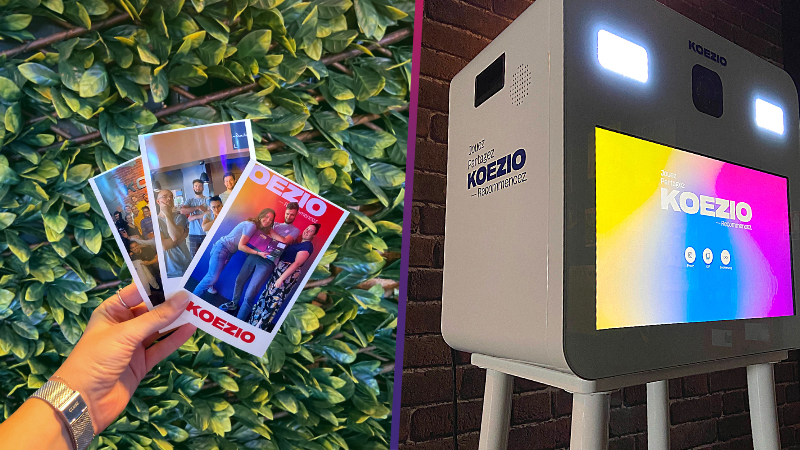 Book your photobooth at Koezio Lyon
Add to your KARAOKE experience the privatisation of a Photobooth! Immortalise this moment and leave with memories of your event at Koezio Lyon. Booking condition: subject to availability.
Contact the park
Order from your private room
Our karaoke rooms are fully private to create an intimate and crazy atmosphere. Enjoy your own room service with touch-screen tablets and take advantage of our bar/restaurant. Order your favourite drinks, enjoy an aperitif board or snacks to share. Our team will be discreet to offer you a VIP service and let you enjoy the smallest refrain, in order to live the life of an artist.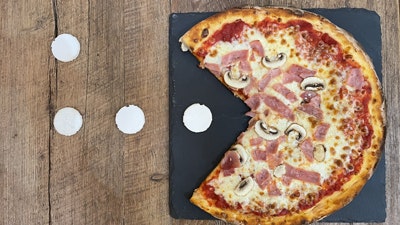 How about a pizza?
Before or after your experience, join your friends or family for fun and food in the Koezio restaurant.